Leathad Ard – Introduction and Garden Map
The garden has evolved over the last 30 years as we have developed and added different parts to it. Different gardens have been enclosed in hedges for protection while others are raised beds to improve drainage. This has given us a wide range of habitats to exploit and we grow many different plants to create a one acre plantaholic's garden with something of interest throughout the year.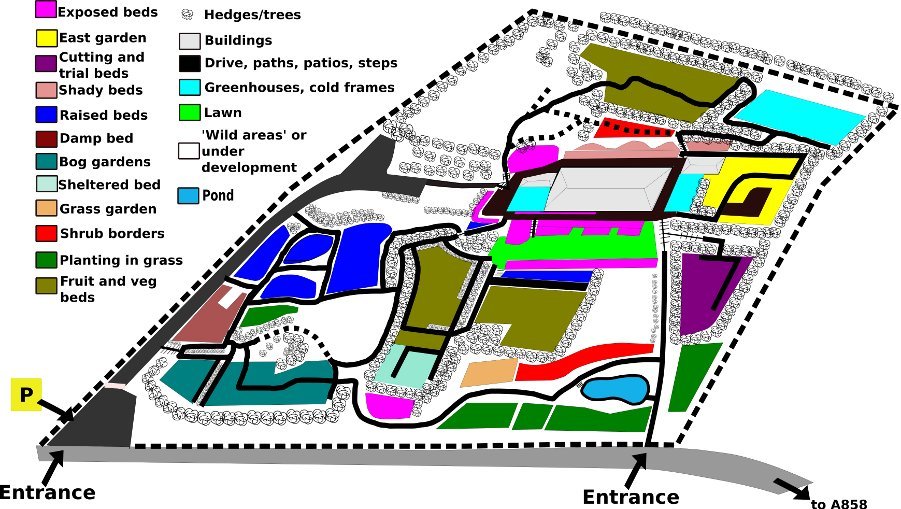 The hedges have broken up the garden into a series of interconnected rooms, with a new view and experience around every corner.
We open the garden under Scotland's Gardens (www.scotlandsgardens.org), Scotland's national charity garden scheme, from mid May until the end of August between 10 and 6 everyday except Sundays, to support the Red Cross. Visitors are welcome during April, May and September but please contact us to arrange a visit. Recommended donation is £4. We are usually about to answer questions and are happy to show you around the garden in the afternoons.